Press Releases
Back
Gulf International Bank begins 40th Anniversary Celebrations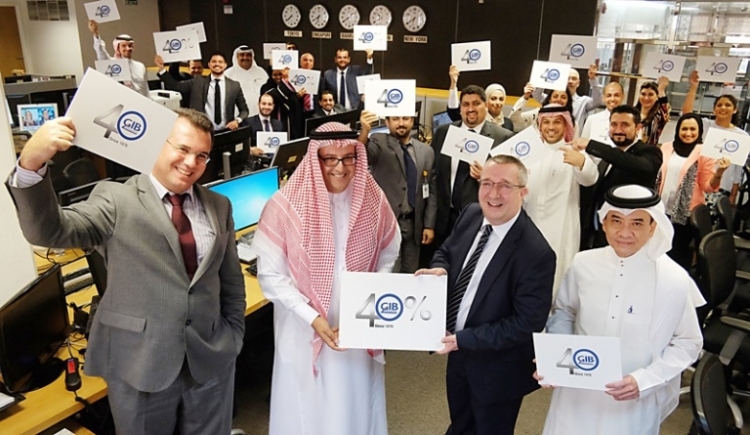 Gulf International Bank B.S.C. (GIB) is proud to announce the start of its yearlong 40th anniversary celebrations with a charitable donation of an amount in excess of US$ 90,000. The donation will be divided among four charities in Bahrain and Saudi Arabia.

The donation amount consists of 40% of its combined treasury net income from the 40th day of the 40th anniversary year. The donation is made from the bank's treasury activities in Bahrain, Saudi Arabia, UAE, London and New York.

The benefiting charities are already part of GIB's Corporate Social Responsibility (CSR) programme "WAGIB" which addresses cancer, disability and education in Saudi Arabia and the Kingdom of Bahrain.

GIB CEO Mr. Abdulaziz A. Al-Helaissi said: "We are delighted to celebrate GIB's 40 year anniversary. It is a pleasure to begin the commemoration with a good cause. Our aim is not only to serve our global clients with a diversified range of sustainable investments but also to be actively involved in the communities in which we operate."

GIB's Acting Chief Investment & Treasury Officer Mr. Steve Moulder commented on the donation: "We are thrilled to launch the 40th anniversary celebrations with a donation to worthwhile charitable causes. The feeling amongst the treasury team was definitely special today, knowing that our efforts would make a big difference to the less fortunate in our society."

Over the last four decades GIB has worked to develop its fiscal expertise with its core business activities of corporate advisory, asset management, structured and project finance, and GCC capital markets mediation. Multiple industry awards throughout the years bear further testimony to GIB's strength, experience and consistency.

"In a unique turn of events, GIB are actually directly associating their Treasuries revenue with an amazingly philanthropic gesture," said Julie Sprakel of Think Pink Bahrain. "I certainly have never heard of a bank raising awareness and funds in quite this way. We are excited for the Treasury Dealers and hope that they had a great day!"

Today, GIB employs more than 1,000 employees globally across its offices, and provides wholesale, treasury, asset management, investment banking, retail banking and Shariah-compliant banking services.

GIB will mark the anniversary with various activities throughout the year across its key markets in the GCC, London and New York.