Press Releases
Back
GIB dresses in pink to support Breast Cancer Awareness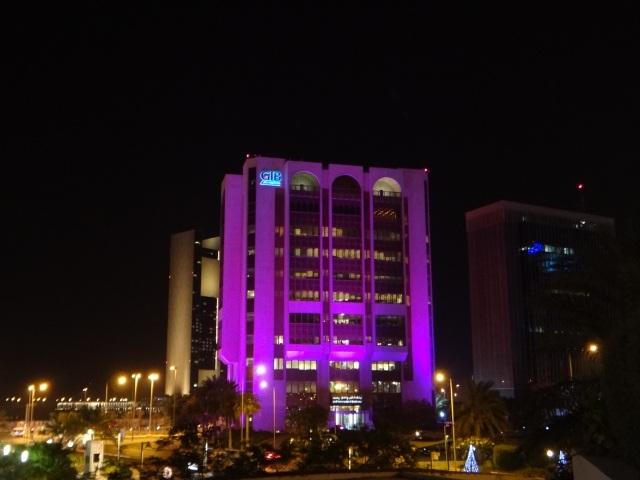 On the occasion of the International Breast Cancer Awareness month, Gulf International Bank will be lighting its building pink for the entire month of October 2015. Through this initiative, GIB would like to raise awareness of the importance of early detection of breast cancer, in support of Think Pink Bahrain.

GIB CEO Dr. Yahya Alyahya commented: "GIB is proud to support the Think Pink Bahrain national campaign by generating awareness of breast cancer early detection and timely treatment that directly contributes to saving lives."

Julie Sprakel, Founder of Think Pink Bahrain expressed her appreciation for GIB's support of this worthy cause.

This initiative falls under GIB's new Corporate Social Responsibility (CSR) Programme 'WAGIB' launched this year, which aims at supporting local communities.