Press Releases
Back
His Highness the Governor of the Eastern Province inaugurates GIB's Operations Centre in Al Khobar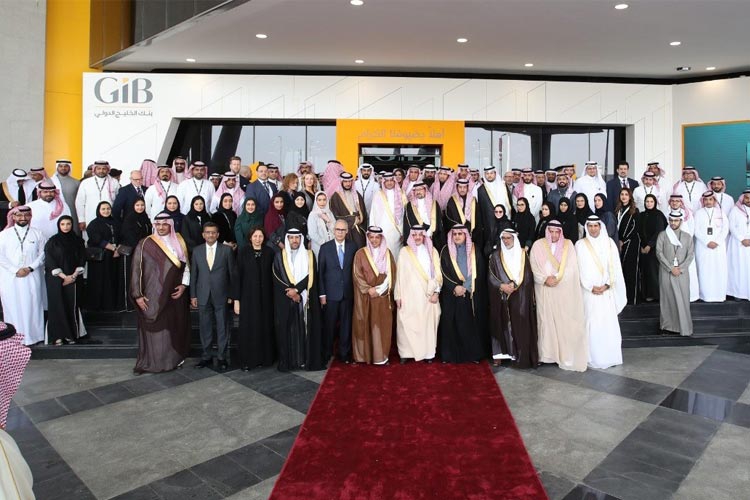 At the inauguration of Gulf International Bank's (GIB) new operations centre in Al Khobar His Royal Highness Prince Saud bin Nayef Al Saud, Governor of Eastern Province, praised GIB's modern technology, saying it lived up to the goals of the Kingdom's 2030 vision and kept the Kingdom at the forefront of technological development. He noted the importance of developing new offerings and using modern technology to improve services and hoped that the centre would achieve its ambitions and provide the best services to its customers.
His Royal Highness then underlined the important role that Saudi banks play in promoting the national economy and praised their significant contribution to economic development and their role in increasing investments in the Kingdom.
The new operations centre marks another milestone in the GIB's strategy to grow in the Kingdom of the Saudi Arabia and follows the successful conversion of the Bank's existing Saudi branches into a fully-fledged local bank in 2019. At the same time GIB Saudi Arabia also became the first bank in the Kingdom to be headquartered in the economically vital Eastern Province.
The opening ceremony was attended by His Excellency Dr. Ahmed bin Abdulkarim Alkholifey, Governor of the Saudi Arabian Monetary Agency, His Excellency Rasheed Al Maraj, Governor of the Central Bank of Bahrain, other government officials, and leaders from business and the financial services.
The ​​33,316 square metre state-of-the-art building is spread over 5 ergonomically designed floors and supported by a smart technology environment. Currently, there are more than 500 people employed at the centre, more than 90% of them Saudis, with provision for development and expansion.
Abdulaziz Al-Helaissi, the Group CEO of GIB, added, "The launch of our operations centre in Khobar is another important step forward in our strategy to build GIB's presence in the Kingdom of Saudi Arabia and will enable us to serve customers more effectively. Our investment in a world class operations centre in the Eastern Province also reflects our commitment to contributing to the realisation of the Kingdom's Vision 2030 goals; specifically supporting growth and diversification of the Kingdom's financial services and banking sector."
GIB has been operating in Saudi Arabia for over 20 years and five years ago it launched its personal digital banking service 'meem' , offering individuals innovative and Sharia-compliant products. In May 2017, GIB obtained an approval from the Saudi Council of Ministers to transform its branches into GIB Saudi Arabia, a Saudi bank with a capital of 7.5 billion Saudi riyals. The bank is owned equally by the Public Investment Fund of the Kingdom of Saudi Arabia and GIB.