Press Releases
Back
The Helicopter Company Signs SAR 800 Million Murabaha Loan Facility Agreement with Gulf International Bank - Saudi Arabia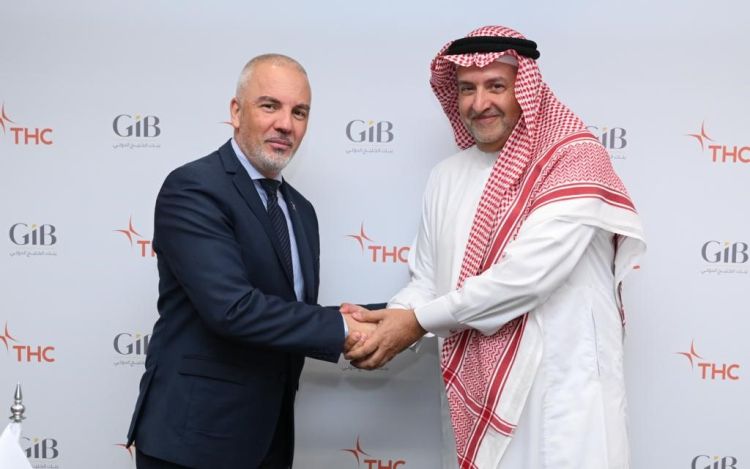 The agreement will support THC's aircraft and infrastructure investments in Saudi Arabia
The Helicopter Company (THC), a fully owned company of the Public Investment Fund is Saudi Arabia's premier provider of commercial helicopter services and has recently signed a SAR 800 million Murabaha facility agreement with Gulf International Bank - Saudi Arabia (GIB – Saudi Arabia).
The Murabaha loan facility, a financing instrument compliant with Islamic finance principles, represents a substantial boost for THC's financial capabilities and is structured with a long term repayment period of 10 years. This extended repayment period is tailored to THC's evolving business requirements, ensuring that the funding acquired enables the company's strategic vision and aspirations. With this financing solution in place, THC will be well-positioned to address both its long-term and short-term financing needs efficiently, fostering a brighter future for the general aviation industry in Saudi Arabia.

"The funds from this loan facility will support THC's ongoing investments in high quality cutting-edge aircraft and infrastructure, contributing to the development of Saudi Arabia's aviation sector in line with Vision 2030," said Captain Arnaud Martinez, CEO of The Helicopter Company. "THC has been growing at an unprecedented scale with ambitious plans of managing a fleet of 100+ by 2026. We are actively shaping an ecosystem in the Kingdom that did not exist four years ago and this partnership with GIB-Saudi Arabia not only helps us pursue our strategic goals and reach profitability, but also symbolizes the strength of collaboration and our shared vision for the future of aviation in the Kingdom," he added.

Commenting, Abdulaziz Al Helaissi, GIB Group CEO, said, "GIB-Saudi Arabia is pleased to extend this financing facility to The Helicopter Company during this exciting period of expansion for the company and the Kingdom's aviation industry. GIB continues to be a committed partner for the Kingdom's ongoing diversification and economic growth and we are proud that our partnership and support for companies like THC can help accelerate development in strategic growth areas that will help the Saudi economy further advance and meet the significant aspirations of Vision 2030 and beyond."