Press Releases
Back
Gulf International Bank Sponsors Saudi Future Minerals Forum 2023 as Platinum Sponsors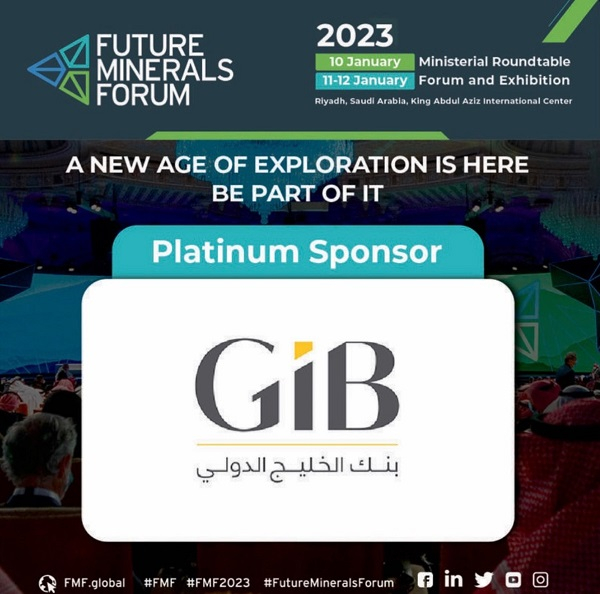 Al Khobar – 8 January 2023: Gulf International Bank – Saudi Arabia (GIB) today announced that it is the Platinum Sponsor for a second year of the Future Minerals Forum 2023 taking place in Riyadh on 11-12 January 2023 at the King Abdulaziz International Conference Centre.

The Forum, which focusses on shaping the future of the mining and minerals industry in the Middle East, Africa and Asia, will once again bring together ministers and government officials, senior global policymakers, mining majors and corporates, investors and other key stakeholders to develop a minerals and metals value chain roadmap for the region and address key topics shaping its future.

Senior management will represent GIB at the Forum, including Khaled Abbas, Group Head of Wholesale Banking and UAE Country Head at GIB who will be speaking in one of the key panels at the forum.
Commenting, Mr. Abdulaziz Al-Helaissi Chief Executive Officer of GIB said, "We're pleased once again to sponsor and take part in the Future Minerals Forum. We are proud of our continued partnership with the Forum and the important platform it provides for the global minerals and metals industry for engagement and further advancement."