Press Releases
Back
Gulf International Bank's Fifth 'GIB Golf Cup' concludes in Riyadh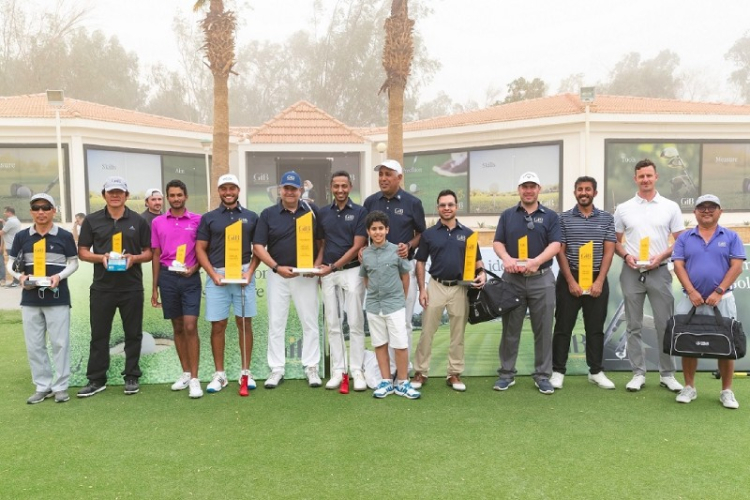 More than 92 professional and amateur golfers took part. No hole-in-one winners of the two McLaren cars.

Gulf International Bank (GIB) announced the successful conclusion of its 5th 'GIB Golf Cup' held at the Dirab Country & Golf Club in Riyadh on Friday 4 March 2022.

The tournament saw a strong level of interest with more than 92 amateur and professional players taking part. Among them were top ranked players from the Saudi national team as well as GIB executives, clients, and other key members of the Riyadh business community.
Commenting on the event's success, GIB Group Chief Executive Officer, Abdulaziz Al-Helaissi, said: "We are delighted to witness the return of our Golf Cup to the Kingdom's sporting calendar, and we are very pleased to have been able to meet up with our customers and partners. The strong participation in the tournament, including the support from the Saudi national team and the Saudi Golf Federation, indicates the importance of the GIB Golf Cup and the efforts of the private sector to support Vision 2030's objective to develop key sports."
He concluded his comment by saying: "I would like to personally congratulate and thank everyone who attended and participated in this tournament, led by His Excellency Mr. Yasir Al-Rumayyan, Chairman of the Board of Directors of the Saudi Golf Federation and Saudi Golf, and we look forward to a positive year of engagement with our many stakeholders throughout the Kingdom."
Forty-six teams from across the Kingdom and the GCC participated in the tournament which was a "Two Ball Texas Scramble" this year. The competition was dominated by Saudi players, with Abdulaziz Al-Helaissi and Faisal Al-Salhab emerging as the champions with 62 points. Abdulrahman Al-Mansour and Rami Al-Sihati came second, Waheed Aslam and Vu Viet Dung third, Omar Hariri and Jad Aslam fourth and Abdulrahman Al Othman and Grant Smith fifth.
Special prizes for closest to pin went to Sami Al-Rasheedi (4th hole) and Saud AlShidadi (16th hole) and for the longest drive to Manseob Kim (1st hole) and Saud Al-Sharif (13th hole).
There were no winners of the two McLaren cars, worth more than SAR 3 million, at holes 7 and 11. This tournament remains the strongest in Saudi Arabia in terms of the hole-in-one prize.