Press Releases
Back
GIB Signs Credit Facility Agreement with Italy's SAIPEM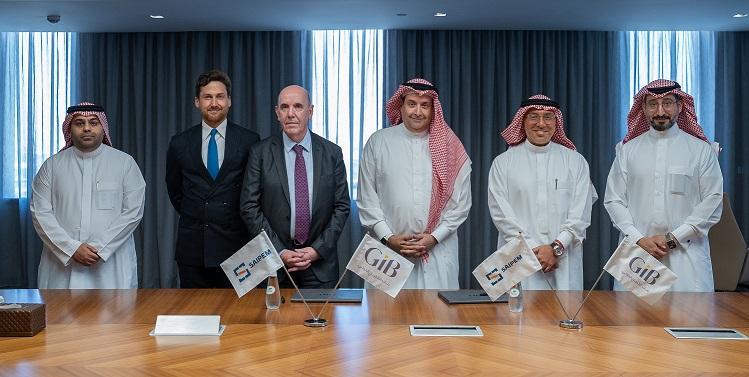 Gulf International Bank – Saudi Arabia ("GIB KSA") today announced the signing of a SAR1.07 billion credit facility agreement with the Italian-listed multinational engineering group, SAIPEM ("the Company"). The facility, in the form of a letter of guarantee, supports the Company's ongoing activities in the Kingdom of Saudi Arabia.
SAIPEM is a leading oil and gas contractor with a nearly 50-year track record operating in Saudi Arabia where it has successfully delivered multiple onshore/offshore/drilling infrastructure projects.
An official signing ceremony was held at GIB KSA HQ in Khobar. Representing GIB was Abdulaziz Al Helaissi, GIB's Group Chief Executive Officer, and the relationship management team alongside Khaled Abbas, Group Head of Wholesale Banking. Present from SAIPEM was Jean-Luc Dubois, Chairman of the Board of Directors of main operative company in the Kingdom of Saudi Arabia, and Administration, Finance & Control Regional Manager - Middle East.
Commenting Mr. Al Helaissi said, "GIB is proud to have signed this facility agreement with SAIPEM, supporting its ongoing activities in the Kingdom and in one of the most important sectors of the economy. We are pleased to be a go-to partner for large corporates, both local and foreign, operating in the Kingdom and will continue to build our position as a market leading financing bank."

Jean-Luc Dubois added, "We are proud to collaborate with GIB as a trusted business partner supporting SAIPEM's activities and growth perspectives in the Kingdom."