Press Releases
Back
GIB joins Saudi National Day Celebrations in Bahrain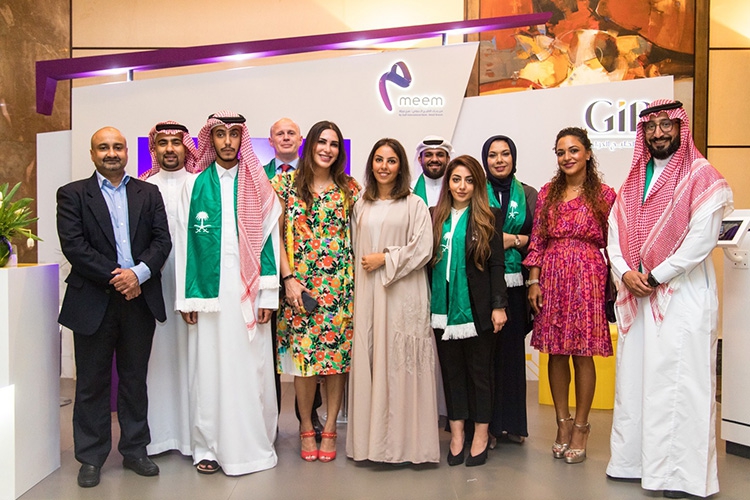 In light of the special historical relationship between the Kingdom of Saudi Arabia and the Kingdom of Bahrain, Gulf International Bank (GIB) participated in the Saudi Embassy's reception to celebrate the 89th Saudi National Day at the Ritz-Carlton Hotel, Bahrain.
The Bank used the event to showcase meem, its digital retail banking services. meem offers simple and innovative financial solutions that meet customer's changing needs through a mobile application.
Meem by GIB is the first Shariah-compliant digital bank in the region. It was launched in Saudi Arabia in January 2015 and in Bahrain in March 2018. Meem digital banking service recently won five international awards thanks to its leadership in digital banking, mobile banking, mobile application, marketing and services on social media channels, and innovation.