Press Releases
Back
GIB Graduate Programme Launch 2019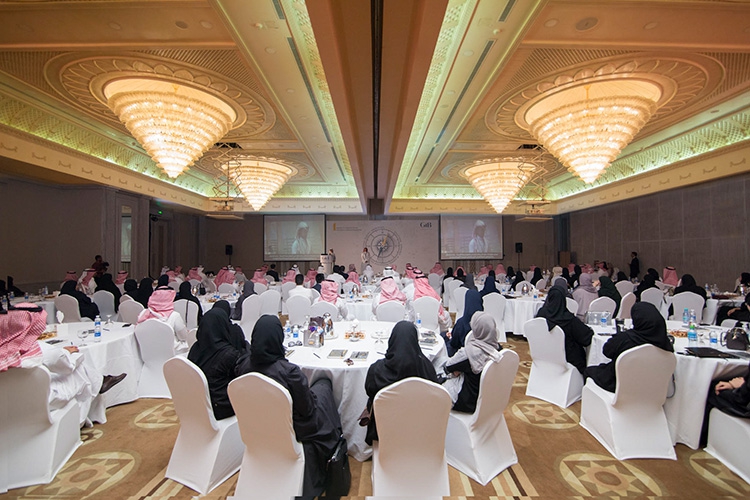 In line with the Saudi Arabia's 2030 objectives and vision
GULF INTERNATIONAL BANK ATTRACTS LOCAL TALENT WITH ITS GRADUATE PROGRAMME AND LAUNCHES JAMMAZ AL-SUHAIMI SCHOLARSHIP

Dhahran– 08 July 2019: As part of its strategy to attract the brightest and the best, Gulf International Bank Saudi Arabia launched its 2019 graduate programme by inviting a selected group of university graduates to attend a 'Getting to Know You Day' at the Kempinski Al Othman Hotel in Al Khobar. GIB has renamed the programme, in its fifth year, as the 'Jammaz Al-Suhaimi Graduate Programme' to commemorate its late chairman.
More than 100 graduates attended the event where they had the chance to attend business briefings, presentations and networking sessions, before nominating their preferred work areas. GIB will take forward a number of graduates and offer some a place on the Jammaz Al-Suhaimi programme.
In line with providing more support to the youth in the Kingdom of Saudi Arabia, GIB also announced the launch of Jammaz Al-Suhaimi scholarship for students at Prince Mohammad bin Fahd University in the Eastern Province.
Commenting, Abdulaziz A. Al-Helaissi, CEO of GIB Saudi Arabia said, "The graduates selected through this programme will enrich their broader development goals and help lead the Bank toward a brighter future. We wish them good luck on this journey of learning and look forward to the next generation of business leaders. We are also pleased to launch Jammaz Al-Suhaimi scholarship programme with Prince Mohammad bin Fahd University, one the most prestigious academic institutions in the region. The scholarship reflects late Al-Suhaimi's vision of empowerment and investment in education."